Have you just heard about IPTV from your friend and now want to know everything about it? If yes, then you have landed on the right page. Here we will tell you everything you need to know about IPTV and how it can change the future of the television industry. But if you are a beginner and need to learn about IPTV, let's begin with what IPTV is.
IPTV stands for Internet Protocol Television, a technology that delivers video graphics content (such as live TV, on-demand videos, movies, etc.) over the internet using Internet Protocols. It is different from the traditional TV as it does not require typical infrastructure like a dish antenna and coaxial cables for broadcasting or receiving the television content.
So, IPTV is an advanced technology becoming increasingly popular and has revolutionized how people watch television. To understand everything about IPTV, like how it works, what type of content is available through IPTV, and the features here is a guide that will help you.
So, let's begin with a basic understanding of IPTV.
What Is IPTV?
As we have said earlier, IPTV is a technology that allows users to stream content, such as movies and television shows, over an internet or IP-based network. IPTV broadcasts television programs and other videos graphic content over the web, making it easy to access from any interconnected device with an internet connection.
This makes IPTV incredibly convenient, allowing viewers to access content on-demand and enjoy a customized viewing experience.
Besides, IPTV also allows users to access their content through multiple devices, such as smartphones, tablets, computers, and even Smart TVs.
So now you must be wondering how does IPTV work? Let's discuss this in detail.
How Does IPTV Work?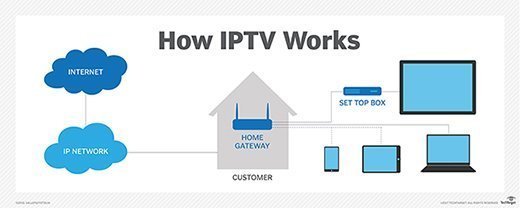 IPTV breaks down the traditional stream of television programming into small data packages that can be handled peer-to-peer on the IP network. This means IPTV users can access streaming media content from any place with an Internet connection.
Besides, IPTV also eliminates the need for satellite dishes, cable wires, and coaxial cable connectors—thus providing a more cost-effective and efficient way to access and view media content.
That is why IPTV is becoming increasingly popular in homes and businesses worldwide, as it offers an excellent way to watch movies, TV shows, news broadcasts, sports events, and other live digital media without interruption.
With IPTV, you no longer need to worry about high start-up costs or long waiting times because digital media will be available in minutes.
This means you will have to just set you an IPTV Digital Box with your smart device and buy a subscription from an IPTV provider to access hundreds of channels. Some providers even offer thousands of live TV channels and on-demand videos, so you can choose the content that best suits your interests.
That's not the ending; many other amazing features come with an IPTV upgrade. Let's discuss them in detail so that you can make a wise decision.
What Features Does IPTV Offer?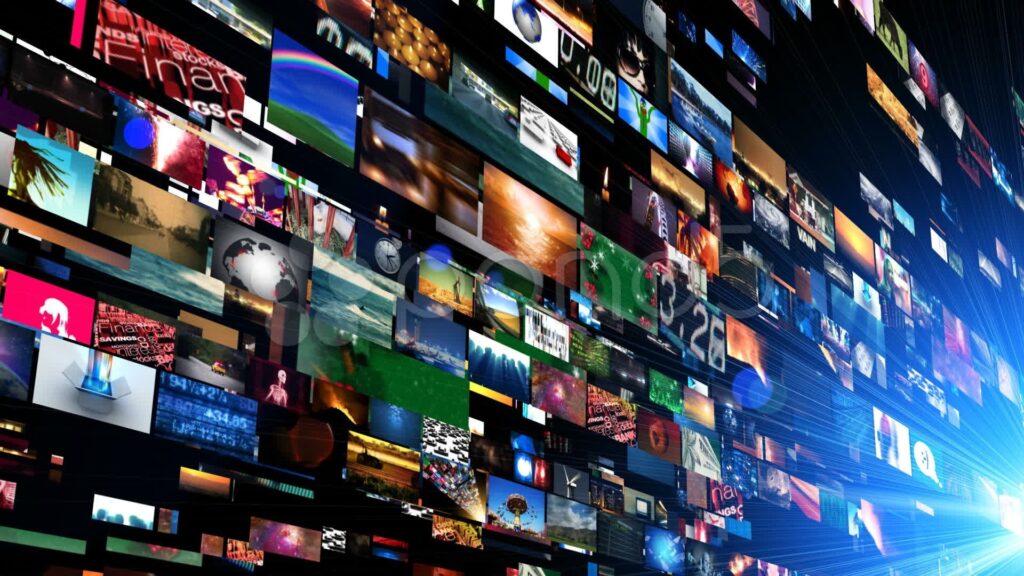 While there are lots of amazing features available with IPTV, some of the most popular ones are given below:
Hundreds of channels: IPTV gives you access to hundreds of live TV channels worldwide.
On-demand media: You can watch movies, music videos, and other content on-demand with IPTV.
Time-shift feature: With this feature, you can pause and rewind your favorite shows or catch up on what you have missed.
Video recording: You can record programs using an external hard drive or USB device and play them back whenever you want.
High-quality audio/video: IPTV delivers high-quality audio/video comparable to cable television services.
Interactive programming: IPTV also offers interactive program guides and features such as parental controls that allow parents to block certain content for their children.
So, these are just some of the features you can enjoy with IPTV. There are lots of other features that come with different IPTV subscriptions. So, do your research and select a good IPTV service provider.
Is IPTV Legal?
Yes, IPTV is a legal service provided you use it from a legitimate provider. You should check the terms and conditions of your chosen provider before signing up for their services.
However, some illegal IPTV providers may offer access to pirated content or copyrighted material without the permission of its owners. So, knowing these risks is important before streaming any content with an IPTV service.
But overall, IPTV is a legal and cost-effective way to watch your favorite TV shows, movies, and other digital content.
The Future of Television and The Role of IPTV
So that was all about IPTV, but what about the future of television and its role in our lives?
The future of television is bright, and IPTV plays a major role in pushing this technology forward. IPTV is becoming increasingly popular for homes and businesses with new features like 4K streaming, on-demand media, time-shift features, and more.
IPTV has the potential to revolutionize the way we watch TV by providing us with an unlimited choice of content from all over the world. We can now watch our favorite shows from any place at any time—all thanks to IPTV!
So what are you waiting for? Get your subscription today and start watching your favorite movies, TV shows, news broadcasts, sports events, and more easily!
Conclusion
That was all about IPTV, its features, and how it can revolutionize how we watch TV. We hope this article was useful and informative.
If you are interested in learning more about IPTV, then be sure to check out our other articles on this topic. We're sure that you will find them helpful as well!